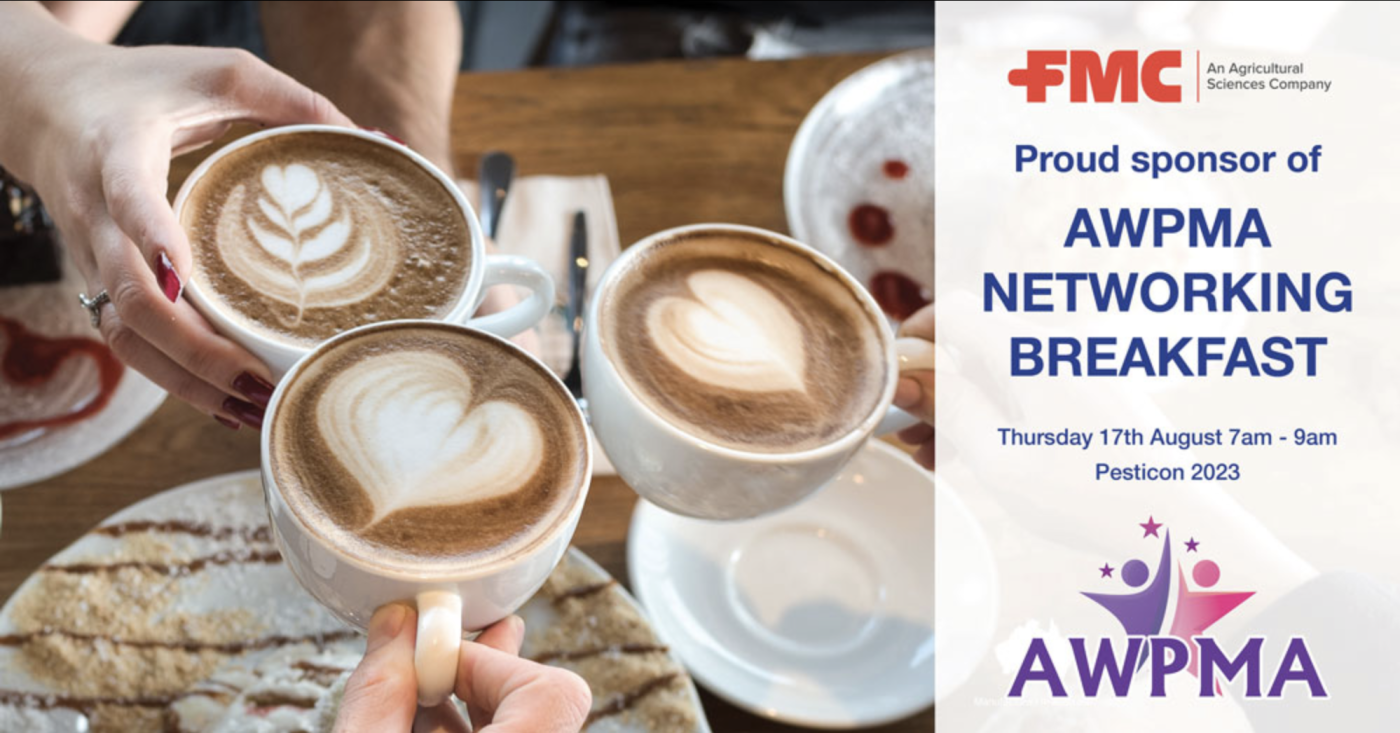 Everyone Welcome, come join us for a buffet breakfast on Thursday 17th August from 7am-9am, we will be celebrating the winners of the Administrator of the year award and the Trainee of the year award, proudly sponsored by FMC. We will also have the lovely Von Barnes from Pinnacle Properties presenting a keynote on being a "Female Entrepreneur – savvy, seasoned and successful"
 Limited spots available – so don't delay book your spot today.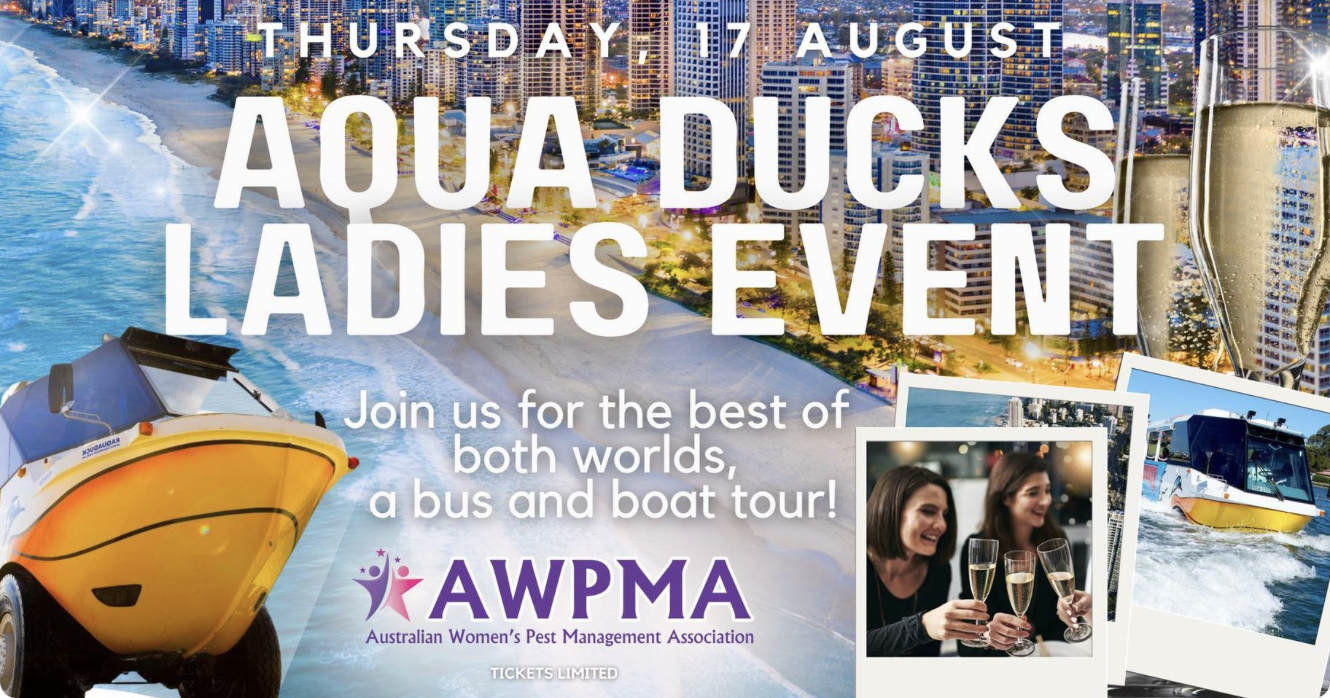 Ladies, come join us on Thursday 17th August from 4:45pm-6:15pm.  Board the amphibious Aquaduck at The Star Casino on the Gold Coast, for an afternoon sunset cruise and city tour where you will sip on bubbles and enjoy a snack whilst hearing the stories that have shaped the Gold Coast of today. The perfect way to finish off your second day at the Pesticon Conference. 
Limited spots available, only 50 tickets, so don't delay book your spot today!
2023 AWPMA AWARDS NOW OPEN FOR NOMINATIONS!!
We are now accepting award nominations for:
The 2023 Excellence Award, Sponsored by BASF 
The 2023 Administrator of the Year Award, Sponsored by FMC 
The 2023 Trainee of the Year Award, sponsored by FMC 
Nominations will close on 1st July, 2023, make sure you don't miss out on nominating an outstanding women.
All Awards will be presented at Pesticon in August at The Star Gold Coast Casino. 
Nominate Now!
The Australian Women's Pest Management Association builds empowering relationships with women connected to the pest management industry.
To provide a forum for our members to meet and exchange information, ideas and solutions.
To offer our members opportunities to expand personal and business networks.
Maintain awareness of industry developments.
Provide opportunities for members to improve their skills and knowledge.
Celebrate the achievements of other women in the pest management industry.
Learn more
The AWPMA has allowed me to make so many meaningful connections with women in our industry. This has benefited me personally and our business greatly as I can bounce ideas off amazing girls that also understand pest control.
Through the AWPMA I have met so many inspirational leaders in our pest control industry. I found the people and the awards nomination process have pushed me each year to learn and to grow myself and the company I work for. By far the best thing to come out of my involvement in the organization are community and friendships.
The AWPMA is a fantastic organization of women, looking out for & supporting all women in the pest industry. I personally love the concept of a supporting, networking organisation for all. Bringing other women together at pest & social events, forming relationships with suppliers & friendships is a huge benefit for us members.